Happy Halloween!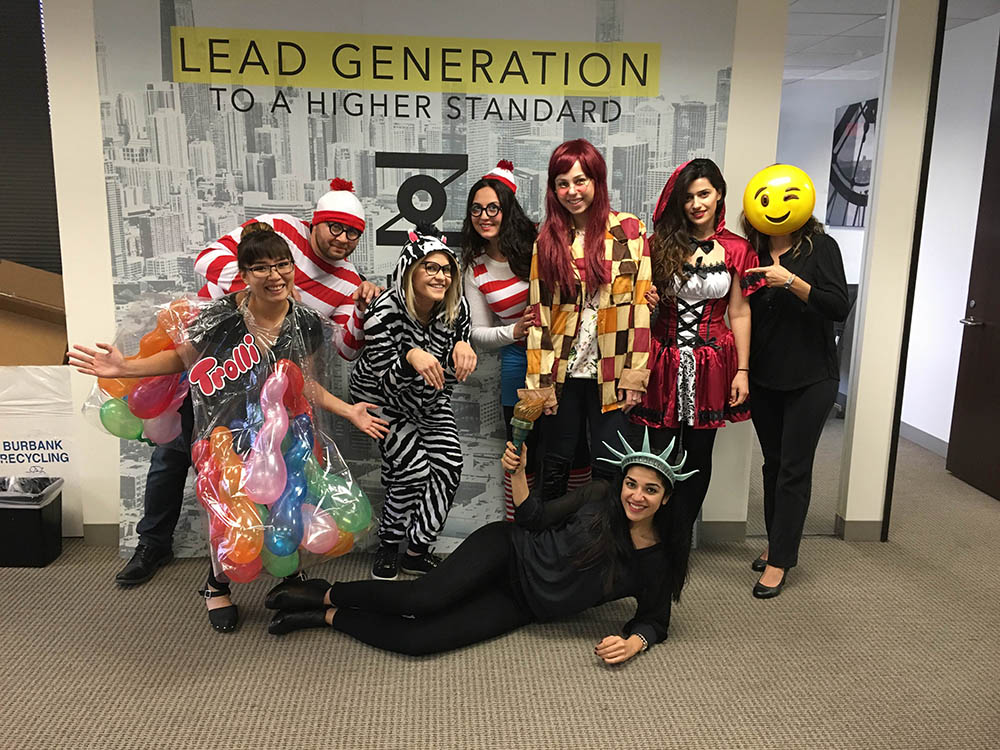 If you could judge how someone feels based on what they wear, then we guess our team is feeling pretty darn spiffy this Halloween!
To do something new and spontaneous (and not at all last minute!), our team opted for a non-themed, freestyle mesh of whimsy. We celebrated Halloween with cake, comedy, and a funky costume contest that's hard for anyone to beat. I mean, even Dalí probably wouldn't understand what's happening in this photo.
From emojis to zebras, to the Statue of Liberty, everyone filled up on cake and laughter.
Needless to say, we can't wait until the next holiday rolls around!