Congratulations to the Winners of our Ticket Giveaway!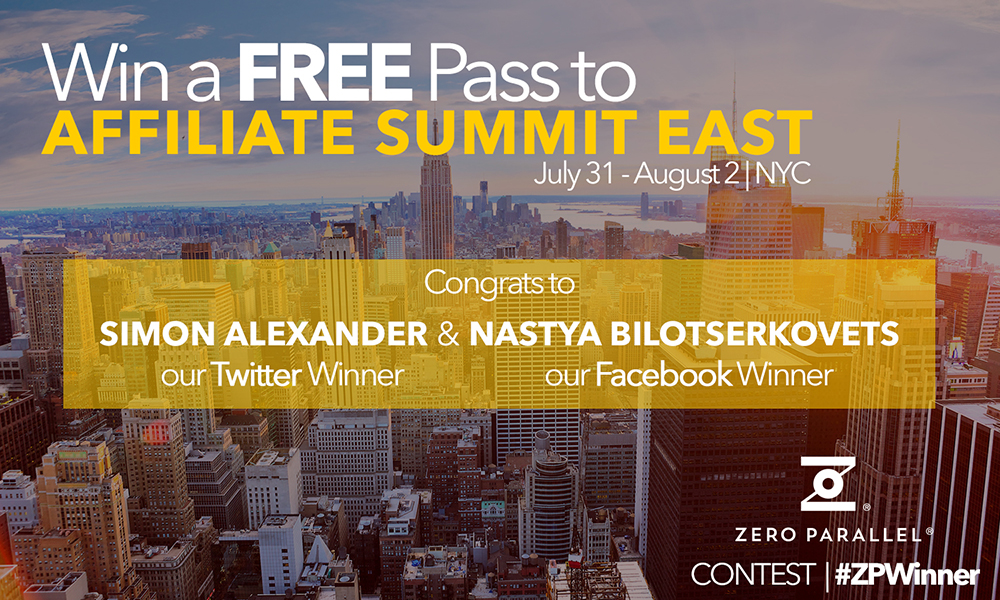 Congratulations to Simon Alexander and Nastya Bilotserkovets, the winners of our Affiliate Summit East ticket giveaway!
They're going to New York this summer for Affiliate Summit East, which is being held at the New York Marriott Marquis from July 31 – August 2.
It's the place to be as an industry professional, whether you're an affiliate, affiliate manager, advertiser, solution provider or a network.
Thank you to those who participated! If you didn't win, keep an eye out on our social media for future gifts and giveaways!