Why Compliance Is Key For The Affiliate Marketing Industry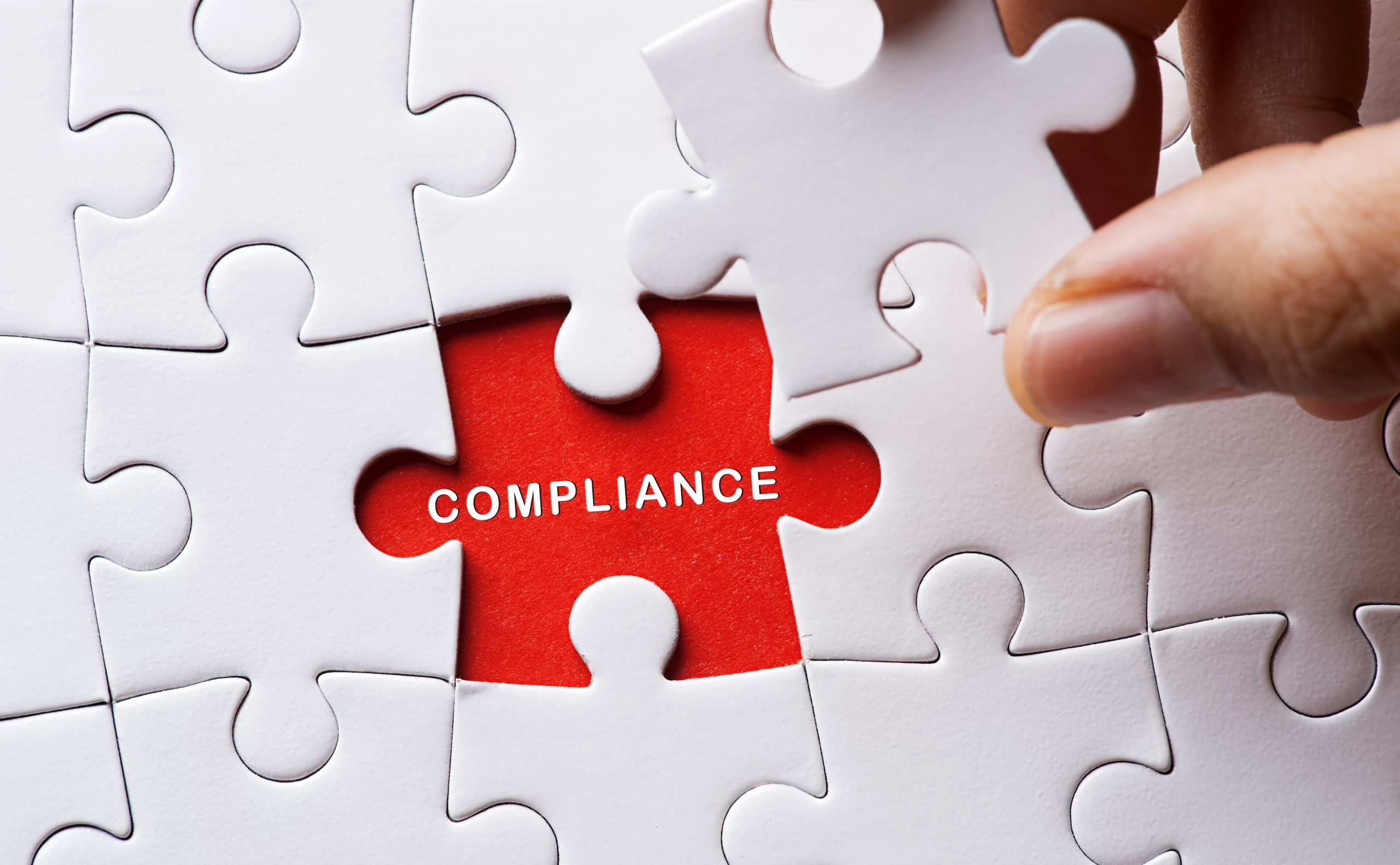 Fraud prevention in affiliate marketing is far less costly these days than if you were dealing with the damage control caused by fraudulent activity over time. However, when you're a part of an affiliate network, the network compliance teams help alleviate these worries. Thus, becoming an affiliate marketer becomes very tempting as it takes little time to get started, and there is little need to worry about customer support.

Naturally, everyone is looking for cost-effective methods to run their affiliate marketing campaigns. That said, more often than not, new potential affiliates don't weigh all the risks that they may face upon joining a specific affiliate program. Therefore, this article will point out some of our observations regarding the risks associated with affiliate marketing. 
What Is Affiliate Compliance?
So far, in 2021, 15% of the total digital media advertising revenue has been attributed to affiliate marketing. And unsurprisingly, 2% of affiliate marketing transactions are associated with affiliate fraud. For this reason, networks convey affiliate program compliance to avoid marketing loss, considering affiliate fraud can cause significant damage to a marketing campaign and subsequently to your business if you leave it unattended for a long time.

Affiliate fraud is an area of great concern for compliance teams in any vertical, so apart from tracking leads, processing payments, and timely reporting, compliance is perhaps one of the most important aspects of affiliate marketing as we know it. Data in compliance affects all aspects of affiliate marketing, from lead generation to lead distribution. It also keeps your clients' personal data and leads safe, and it guarantees that the customers are not in the dark when it comes to their personal information. 
How publishers reveal their connection to clients is entirely up to the affiliate marketing network's rules and regulations. Today, affiliate networks employ compliance teams to detect and filter affiliate members involved in fraudulent or malicious activities.
It is nearly impossible for affiliate managers with an extensive base of affiliates to track every publisher and outline how they represent their brand, typical for large affiliate networks. That's where compliance teams come in.
Having an affiliate compliance department in place will help you target unethical and fraudulent activities from anyone in an affiliate network. 
Why Is Affiliate Marketing Compliance Important?
Initiating and resolving inquiries is the primary purpose of the compliance management team. But aside from preventing the potential damage caused by fraudulent activities, here are some ways in which these teams can help your business: 
Protecting Customers And Their Personal Information
The way you handle the data at your hands is a massive indicator of how you run your affiliate marketing business overall. That said, you want only the trusted affiliates to handle data on your clients and publishers. And with a reliable compliance team, your company can weed out untrustworthy candidates at the application stage. 
Compliance Can Boost Reputation
A compliance team also boosts the reputation of your platform among current and prospective members of your network. Having said this, it doesn't happen overnight. Compliance departments improve affiliate-customer-network relationships in a subtle, passive manner compared to traditional advertising methods. 
Having Good Compliance Within An Affiliate Network Ensures Fairness
Affiliate marketing is powerful, but it can hurt your brand if you don't follow the rules set by the affiliate network. Compliance teams operate closely with similar departments at any given network to ensure no slip-ups occur and handle all potential compliance issues jointly. They also design detailed compliance programs to ensure that publishers share a fair and ethical working space. 
What To Look Out For In Affiliate Networks
The fight against fraud is a constant arms race between compliance programs and dishonest users who cheat and try to break the rules established by the network. And there are a few potentially harmful fraudulent activities that affiliate marketers can face. Learning how to vet them is crucial for any affiliate, but it is also essential to deal with them. 
Data Center Traffic
When advertising a product or service, you naturally want the traffic to come from actual people or businesses since you are paying for it. However, with this fraud type, traffic comes from a data center instead of real users. So, even though it seems like your target audience is seeing the ad, there's not a single natural person involved in the process. So, ultimately, you get "views" but no actual conversions. 
Click Injection
If your campaign involves click-to-call methods, the chances are that you are familiar with click injection. Similar to fake conversion, the fraudsters use bots to trigger an ad on a website, and before redirection happens, they automatically cancel the connection. Since there are no people involved in the process, the ad publisher doesn't redirect their website.
Identifying Abnormal Activity
Any activity that cannot be rationally explained tends to be fraudulent. An excellent example of this is getting sudden and unexplained traffic spikes while doing nothing to cause that. Things like high click-through rates could also count as suspicious activity, which could be caused by a bot or spam traffic. In this case, using various bot detection tools is necessary to prevent potential damage to your marketing campaign.
Misled Audiences
Let's assume you have purchased a lead, but when you try to contact the lead, they have little to no idea who you are or what services you provide. That is when you know that fraudsters used fake or forged information in the online form or the lead contact information has been bought from an outside source. 
Fraudulent Or Fake Leads
Inevitably, affiliate marketing overlaps with other means of internet marketing since some affiliates use traditional advertising methods.
Fake KPI, either a sale, lead, install, or any other action, is wasted in marketing budgets. What's more harmful are the marketers trying to convert leads that simply don't exist.

Fraudulent activities such as listing leads without providing complete information can count as fraudulent or fake leads. Another example of fraudulent activity can be providing incomplete or duplicate applications for a referral program within an affiliate network.
Faking Conversions And Poor Outcomes
Faking conversions is nothing new within affiliate marketing. However, when the marketing campaign is going too well to be accurate, this is probably the best time to become suspicious. What is new and keeps evolving are tools that dishonest marketers and publishers use to deceive the marketplace. This type of fraud revolves around affiliate members faking a conversion to collect commissions, a click, a filled lead form, an application install, or simply a sale.
Keeping your channels unprotected will lead to missed revenue in the long run. In addition, if your assets or marketing strategy are not working correctly as intended, it is a sign that some of your tools may be poorly optimized, which means that your campaigns are subject to fraudulent activity. 
Affiliate Program Compliance: Good Questions To Ask
When you get into compliance programs, an important question to ask yourself is, "Are these programs being applied correctly, in a serious manner?"
Of course, in today's day and age, it is clear that you probably won't get real answers just by asking the right questions. You can only do this by securing access to actual data and data-driven diagnostics to support you. So here are some ways to improve the efficiency of compliance programs.

One of the most efficient ways you can prevent affiliate fraud is by carefully screening your affiliates. Implementing a strategic vetting process that ensures that all network members are legitimate can be useful at the early stages of application.
Developing a multi-stage application process with manual approval will help determine whether your new affiliates are legitimate from the outset.

Screen potential affiliate candidates to determine their legitimacy to join your network. To do this, follow these steps: 
First off, the most prominent and most accessible thing to do is checking if a potential affiliate has an active website.

Verify the content on their website to see if it aligns with the services your network provides.

Even if you approve a potential affiliate candidate, it is vital to communicate the terms and conditions of your program to avoid any potential problems with compliance in the future.
Continuously Gather Operational Data
Risk assessments are standard practice in affiliate marketing. Still, more important than tracking your campaigns is comparing your experience with competitors and similar affiliate networks from other industries that use similar operating models. Simply put, you won't be able to tell how well your campaigns are performing without completing competitor analysis and gathering data from other sources.
Examining Your Content
The wording of the content you post counts within a compliant network. Although it may not seem that way from the get-go, the messaging you use in landing pages, advertisements, and sales pitches can play a significant role in compliance.
For example, telling your customers you have a 100% conversion rate might sound like a great pitch from a marketing standpoint, but it's an unrealistic commitment or promise to your client. Hence it is essential to remain realistic with ad claims. 
Ensuring a high level of quality for your content is a step in the right direction to achieve better compliance within an affiliate marketing network. For this purpose, our managers will help you pick the right tools for advertising your brand without going overboard.
Monitor Program Analytics And Traffic to Spot Any Unwanted Activity
It is pretty laborious to identify illegal or suspicious activity that is going on within your network without having means of monitoring it. Regular system scans are essential for determining any suspicious activity. It can take up to daily scanning of your affiliate system.
Automated system scans conveyed by special software can help pinpoint areas of interest that might require your attention.
How To Avoid Affiliate Marketing Losses
Nowadays, nobody is completely safe from fraudulent behaviors. However, you can mitigate the potential risks and consequences of fraud by staying vigilant. Opting for an affiliate program that has a compliance management team is an excellent place to start. In addition, there are some steps you can take to avoid losses in your affiliate network.
Avoid Resource Misuse
Dealing with any suspicious activity using the power of your staff alone can drain a lot of resources. Hence it is recommended to just report any potentially malicious acts directly to compliance teams to avoid misusing your resources.
Remove Affiliates Involved In Unethical Practices
There will always be advertisers and publishers that try to game the system. As sad as it may sound, removing affiliates that break the terms and conditions or simply acting in an unethical way is often mandatory to keep an affiliate network healthy.
Demand Transparency
When fraud prevention is a priority, you can undoubtedly demand publishers or affiliates to show their traffic sources. However, if they are unwilling to do so, that could possibly mean there is some suspicious activity they don't want to disclose. With that in mind, it is probably best to steer clear from affiliates that are secretive about their lead or traffic sources.
Maintain A Blacklist
Once you identify dishonest or fraudulent publishers and affiliates, make sure to add them to the blacklist. Ensuring that you keep your blacklist up to date and spreading it among your partners makes every future marketing campaign much easier to conduct, not to mention that you keep the whole network free of potentially harmful activities.
Security threats shift and evolve rapidly, and the situation is not different regarding data and affiliate compliance and the quick response to new threats and regulations. Additionally, as affiliate infrastructures get distributed across multiple platforms, including on-site and cloud solutions, getting the complete picture and vulnerabilities can become increasingly challenging.
Zero Parallel offers an optimal and compliant environment for our clients and publishers to ensure that every party is treated reasonably within the network.