The Future of Search Engines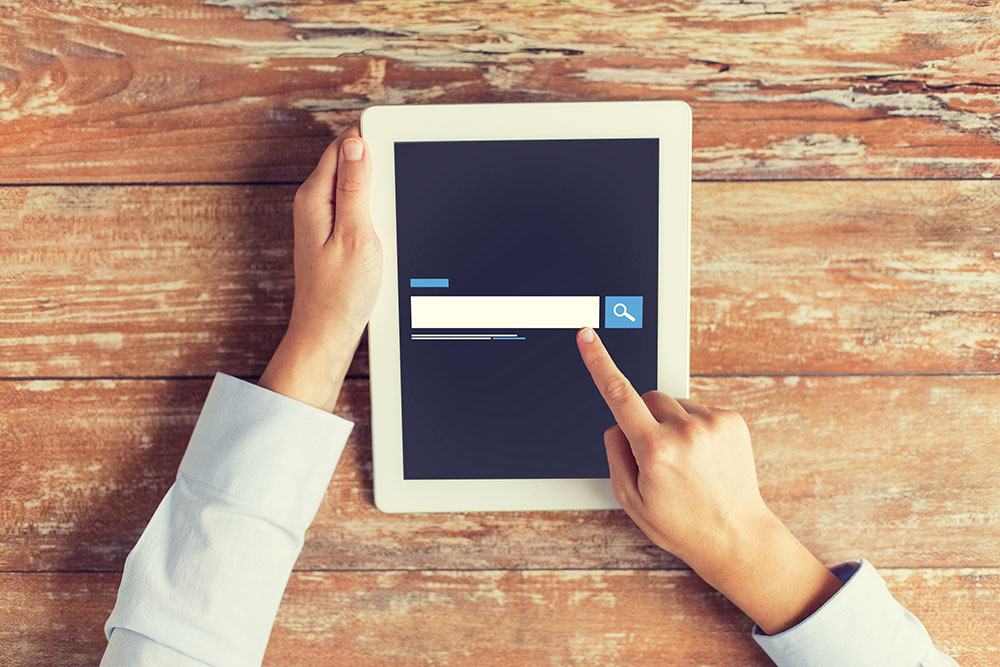 Could Oprah own a search engine?
The question put accurately would be, "Is it possible for an audience-targeted search engine?"
Google's always mysterious, constantly changing algorithm makes one wonder about the future of search engines. What if people drifted away from the admittedly convenient Google search engine and went to a different site for a search?
DuckDuckGo.com has had a modicum of success in growing their search engine. They are known as the search engine that "doesn't track you." They market this fact, which all the other search engines do. Who or what might have the power to make people try a search engine other than Google or Bing?
This question is what opened the door into Oprah's world. Oprah has a huge following with women, so our search engine will be directed and marketed to women.
How would our search engine be different?
Content for Women: This means that websites that feature good content that is directed to women will see a higher ranking. This can include career advice, educational opportunities, and living life as a woman in today's world. The subjects are endless. We would remind website developers that they need to add "woman" or "female" or other such keywords in their page titles, so we know that they are there.
Company Quality: This is really difficult, but start with lawsuits, bankruptcies, or any kind of trouble that can be verified publically and use a star system similar like Yelp. We can also ask for more thoughtful input and not charge companies to be listed.
Unique, Curated Content: If we're using Oprah as an example, we can have unique, Harpo-produced content featured on each search page. It's like BuzzFeed.com, but Oprah style. They can be fun, colorful, and enjoyable to interact with. The Oprah search engine will design them that way.
New Design: If we are adding features to the search page, let's do a whole new design. Google and Bing's search pages are a design wasteland. We can do with a more informative and engaging design.
Rank: In fact, women-owned businesses might not rank higher, but might be in a different color. Pink?
Establish a Board: This wouldn't be formal, but the idea is to persistently talk about creating the best website for women in the world. There will be a space in which you can exchange ideas and try new things.
What about other niche search engines?
Teen Scene: This can be a search engine where teenagers control the keywords and their relevance. That's potentially terrifying.
Outdoorsman/Fitness: We can call this search engine "ABetterYou." This will have hiking, exercise, diet, and outdoor activities searches, all compiled with the aid of experts in the field.
UndertheHood/CarsAtoZ: In case you didn't catch it, this is for auto repairs, new and used car purchases, and leading. We would have auto experts tell us what "quality content" really is. The most popular videos of the week as submitted by site owners would be featured. The searchers would vote for their favorites each week.
Conclusion
The real question is could these make money? Perhaps. You shouldn't underestimate what a huge undertaking creating a search engine is, but it's not impossible.
If you think back to a few decades ago in television, you'd see the potential. There were three networks and that seemed to be fine; then, almost overnight, there was a network with only sports-related programming, and one about food, and one geared to women's programming, and one at the African American population. There are now literally hundreds of television channels and that was unthinkable in the 1970s.
It's not inconceivable that niche'-targeted search engines could be in our future. DuckDuckGo.com has done it, and someday, someone else will follow.
There are millions of searches every day and just a percentage of those searches might generate enough income to make it a viable enterprise. The key will be to deliver a better search engine experience within that vertical industry than any of the other search engines.
Oh, and if Oprah sees this, and goes on to create her own search engine, we would appreciate the credit.
Material Disclosure: This content is for informational purposes only. ZeroParallel.com does not represent or endorse the accuracy or reliability of any of the information, content or advertisements contained on, distributed through, or linked, downloaded or accessed from any of the services contained on this website, nor the quality of any products, information or other materials displayed, purchased, or obtained by you as a result of reading and using this site. Zero Parallel, LLC may temporarily remove or delete what appears to be potentially unlawful content or content otherwise prohibited under this policy. Please consult your legal counsel before relying or acting on any information provided on this or any third party website.