Affiliate Tips: Maximizing Google Analytics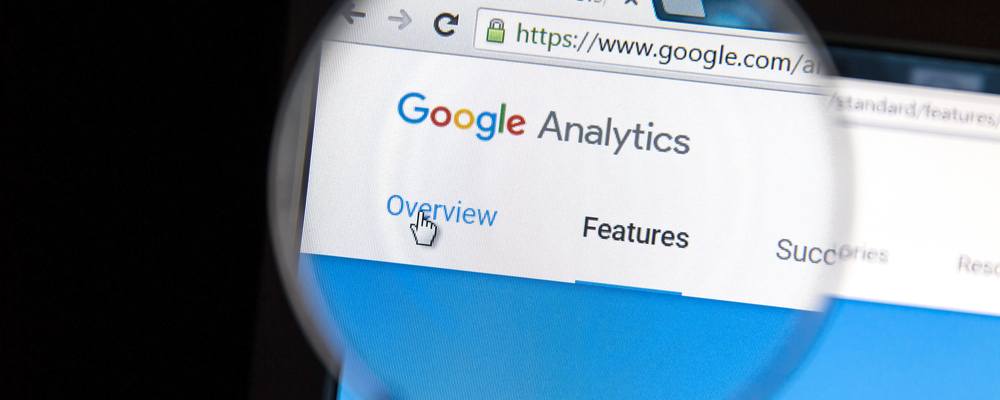 There's no doubt that Google Analytics can be one of the most powerful tools available for Affiliates. It's not surprising then that we've given past insights into some great ways to leverage Google Analytics. But as hard-working marketers know, there is always more knowledge available for those looking to get the most out of their website.
So while you may be using Google Analytics to gain valuable perspective into your online presence, there's a good chance there are still a few ways you can really get the most out of this amazing platform. Here are our tips for maximizing Google Analytics.
Affiliate Tip #1: Create Goals
Goals are great to set in your personal life and in business. With Google Analytics, you can set goals for your website. The platform offers four different kinds of goals you can set, depending on what you've determined are your site's metrics for success. Goals are set up by accessing the Admin panel.
Once you've determined how you want to track conversions, you can let Google Analytics do the work for you. If you're mostly interested in site visitors you can set a "Destination" goal. For those who would like visitors to spend more time on their site or visit more individual pages, you can set goals for "Duration" or "Pages per Session." And if your metric for success is a visitor doing something like clicking your Call To Action button or watching a video, you can set "Event" goals. Whatever your goals are, you can utilize Google Analytics to keep track of them for you—making it easy to see if you're hitting your ideal numbers.
Affiliate Tip #2: Set Custom Traffic Alerts
In the same way that you can use Google Analytics to keep an eye on your goals for you, it is also possible to use it to keep you informed on a variety of analytics alerts.
Simply access your "Custom Alerts" tab and modify the settings to create a new alert that best suits your needs. For example, customer alerts that relate to site traffic are always a good idea. You can create an alert that notifies you if there's a spike in site traffic—plus you can customize it to any percentage uptick. Get notified if traffic is 35%, 40% or 50% busier than usual.
Conversely, you can also set it up so that you'll know right away if traffic suddenly stops. This could be a critical heads up if something has gone wrong with your URL or if Google Analytics becomes somehow disconnected from your website. Getting these traffic updates won't just help you get the most of your site, they can also let you know if something requires your immediate attention.
Affiliate Tip #3: Email Weekly Reports
Often your business and website will be running smoothly and you won't need to spend that much time looking at figures in Google Analytics. This is when weekly reports can be especially helpful. These email reports can be customized with whatever metrics you want to know about. They can even include numbers related to the goals you've set. You can also create multiple email reports to different email addresses, letting you share some information to your entire team while sending more detailed reports just to yourself.
Affiliate Tip #4: Track Behavior Flows
Behavior flows are a complex, but incredibly useful tool for any business looking to understand how visitors interact with their website. Easily accessible by going to "Behavior," then "Behavior Flows," this feature charts the most common ways that your site's visitors click around your pages. It can let you know which pages attract people initially and which pages are being ignored. Behavior flows gives you a very insightful look into the many ways that visitors move throughout your site.
Affiliate Tip #5: Stop Tracking Yourself
One very helpful tip, especially if you and others on your team keep a close eye on your site regularly, is to instruct Google Analytics to not track your visits to the site. Since your own visits can influence other data on the site, it's recommended that you change the Admin settings so that you filter out all the traffic from your own IP address.
With customer alerts and advanced tracking, you can achieve a more nuanced understanding of how your site functions and stay on top of trends. Google Analytics is an amazing tool for Affiliates—especially if you know how to maximize all of its functions to help you.
For more Affiliate Tips you can always check out our blog. And if you haven't yet, sign up with Zero Parallel today and join our network of Affiliates!