Hot Marketing Compliance Topics Tackled by Industry Experts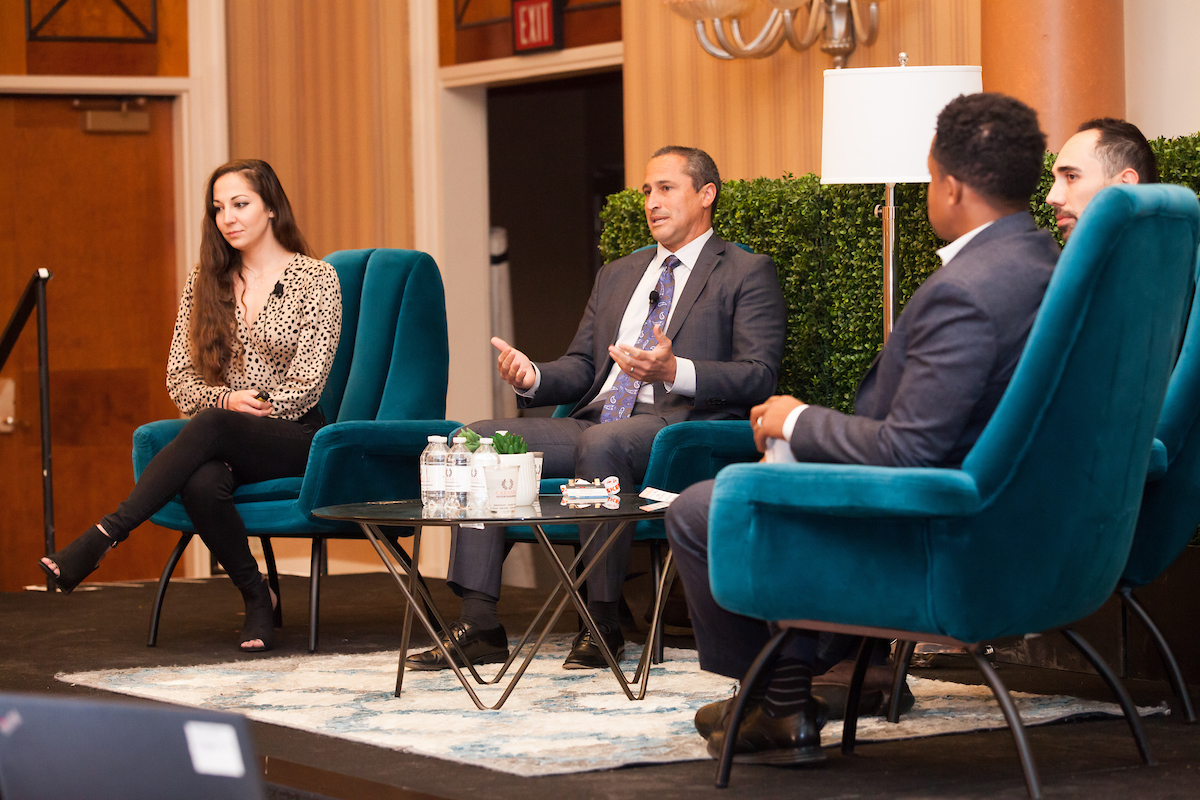 By Chelsey Reynolds
Marketing compliance is top of mind in every marketer's strategy, especially when it comes to affiliate marketing and local, federal, and global consumer regulations that affect how we can advertise to target audiences.
Compliance also significantly affects the work I do at Zero Parallel as Vice President of Affiliate Relations.
I recently had the honor and opportunity to bring this topic to life during a panel-style discussion I moderated during MailCon in Las Vegas.
For this discussion, I joined forces with Arvell Craig from Contact Center Compliance, Damian Moos from Best Best & Kreiger LLP, and Albert Garcia from Discover Nimbus to provide a 360-degree view of marketing compliance.
The following are some of my takeaways from the panel discussion.
Consumer Protection Laws Form the Foundation of Successful Lead Generation Campaigns
Garcia tackled this topic with his insights into why compliance is essential.
"Every year, companies spend a lot of resources to be compliant by updating their privacy policies, documenting a method to segregate information consumers would want to opt-out of providing," he said. "There's also the option for consumers to request to have their information deleted, but a lot of companies don't want to provide that option because their goal is to gather opt-in. The CCPA makes sure that consumer needs and wants are met."
All businesses that market to and collect information from California residents need to ensure that their organization is compliant with the California Consumer Privacy Act. This means that marketers on all ends of the scope must take note of the threshold requirements for CCPA compliance and realize why this regulation applies to them and their company operations.
Want to Master CCPA? Follow These 8 Steps
Here are several ways your lead generation business can avoid significant CCPA non-compliance penalties, according to topics discussed during the panel:
Delegate CCPA compliance to a designated employee, but keep everyone else in the loop about regulations
Train your lead generation, sales, marketing, and technical teams on privacy procedures on CCPA and other compliance regulations
Update your company's privacy policy on the website and all other touchpoints
Create an outline of the procedure of how your team can process requests with personal consumer data
Make it easy for users to opt-out of being contacted
Revisit your lead and traffic tracking tools to ensure they're CCPA compliant
Revise your client contracts with the most recent CCPA updates
Update your website to reflect total CCPA compliance
Ad Content? Here are Some Non-Compliant Legal Issues that Come Up
When it comes to outbound marketing, ads hold all the power to bring people in or to draw them out for good. The panelists discussed what those scenarios look like. The following are some common issues seen in email marketing ad campaigns:
Misleading claims
Faulty "from" lines in emails
Bad headers and subject lines
Lack of scientific data or evidence for claims
Overpromising subject lines and unmatching email content
However, these are easily-avoidable errors that can leave email marketers thousands of dollars in non-compliance fines. The following five points are the makings of a compliant email campaign, according to Craig:
Advertiser solicitation: Many advertisers don't embed advertiser solicitation notes in their emails, but including them is a simple task to help marketers run ethical campaigns.
Advertiser opt-out option: Advertisers must provide opt-outs if any product or service is featured in the email for promotional and sales purposes.
"From" names: Marketers frequently use celebrity names or that of well-known companies to get more people to open their emails. This misleads the consumer and results in opt-outs and spam classification in the recipient's inbox.
Truthful and engaging subject lines: Don't include nonsensical claims in your email subject line. Instead, state the realistic conditions of your promotion in a fun, engaging way to draw organic interest.
Include a trackable originating email domain: If you're sending emails from domain names, you must have a way of tracking any given email back to the originating email and sender. If this step is ignored, that means your campaign violates California's anti-spam laws.
New to Telephone Marketing? Here's how to Create a TCPA Checklist
The Telephone Consumer Protection Act (TCPA) is a law that restricts telemarketing specific phone calls and text messages, also restricting the use of automatic dialing systems and artificial or prerecorded voice messages. Moos further explained that recent updates to the TCPA regulations in April 2021 have made it much easier for companies to remain compliant with how they contact consumers.
With that in mind, Craig, Moos, and Garcia pinpointed five categories and questions to ask for drawing up a TCPA compliance checklist:
Consent: Do you have the consumer's consent to contact them? Do not pursue further marketing if there is no formal consent in place.
Business relationship: What type of relationship do you have with the consumer? Have you sold or marketed to them before? These questions will indicate where this consumer is in your client segment, thus helping you understand the type of outreach you should conduct.
Technology: What type of technology is backing your outreach? Is it a one-on-one personalized text message? Or is it an AI-driven mass text?
No consent: Check the federal Do Not Call (DNC) list to scrub the data to see if your lead is on the list. Do not pursue this lead if they are on the DNC list.
Opt-out records: Manage and maintain a list of the consumers that have opted out of being contacted by you.
The panel concluded with positive insights and the expectancies for a more compliant, data-driven, and consumer consent-focused future as the marketing industry moves closer towards collective compliance.
Connect with me on LinkedIn to talk about all things compliance, learn about upcoming events I'm attending, and gain an insider's look at what Zero Parallel does.
Contact us to learn more about how Zero Parallel can power your lead generation efforts in a compliant and ethical manner.