5 Mistakes To Avoid In Your Affiliate Marketing Strategy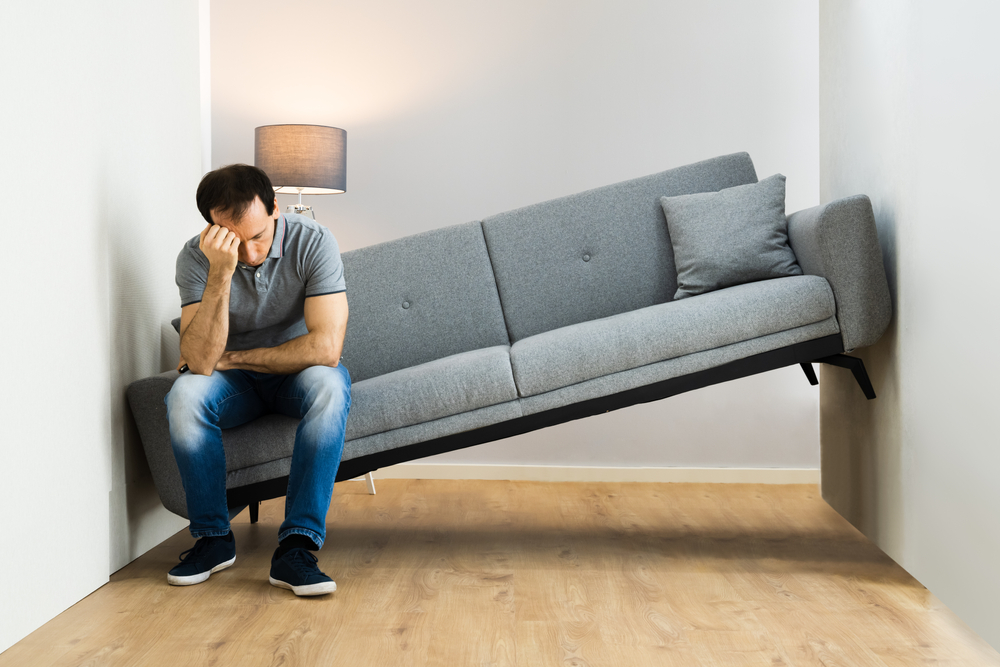 Just a few decades ago, people associated the concept of affiliate marketing with the sales of diet pills, protein shakes, or other products. While this type of marketing still exists, much of today's affiliate marketing efforts have moved to the web, with major retailers and publishers using this method to drive more leads and sales for their products. With that in mind, partnering with a well-established network that occupies a specific niche will save you from many hurdles along the way.
Common Affiliate Marketing Mistakes, And How to Avoid Them
Now, with affiliate marketing accounting for 15% of the overall revenue in the digital marketing space, doing it right can be very profitable for your business. Moreover, with all the readily available tools, becoming an affiliate is relatively simple and doesn't have any hidden costs. Becoming successful in affiliate marketing, however, takes effort.
One of the most important aspects of affiliate marketing is picking the right platform for your business. Every piece of information counts if you're just starting out as a publisher or a marketer.
Here is a list of five common mistakes affiliate marketers make, along with comprehensive solutions on how you can avoid making these mistakes. The article will also outline growth strategies for affiliate marketing and how the industry is developing.
1) Not Investing In The Right Tools
Relying on affiliate marketing strategies, not entirely dependent on your constant input, is the way to go when it comes to choosing a network that will generate results. While "passive income" may sound like a buzzword, it is possible to pull off with modern automation methods. 
Nowadays, every good affiliate network has an array of tools that can be automated, starting from different management systems and ending with tracking software solutions.
Failure to test and compare the tools and products you use is one of the main reasons your campaign can lose traction. Depending on your needs and the vertical you specialize in, these tools can vary.

Tracking leads is one of the most important things a marketer can do to build a successful marketing campaign and generate an adequate lead base. Failing to keep track of your prospects defies the purpose of your ad campaign and can result in you losing the lead to a competitor.

Opting for paid lead generation might be your best bet as an affiliate who is just starting. It is an excellent way to generate and distribute leads. And with modern distribution tools, you can buy and sell leads within milliseconds, saving you time and money. There are plenty of options to choose from, and companies often give you the option of a free trial, so you can see how every marketplace works before committing to one platform.
With products and marketing techniques constantly changing, it is up to you to invest in the right tools to ensure that your marketing campaign is successful.
2) Underestimating The Importance Of Email Marketing Channels
Making the most out of pay-per-lead campaigns is possibly the best way to generate passive income, all while being a member of an affiliate network. It is not the only way of achieving a steady income, however.
Emails are an integral part of daily lives. With almost four billion email users worldwide, it is safe to say that using email marketing tools is a wise decision for any marketer, including those that operate within an affiliate network.
The only delay with email marketing is that users are inattentive toward emails sent from unknown addresses, so when crafting your next email marketing campaign, you must make your message stand out. You can do this in several ways:
Identify your target audience(s) and tailor your email messaging to suit the needs of each specific user group or audience. This way, you'll increase the chances of their success exponentially.

Adopting an email tracking software in place is crucial for any long-term email-based affiliate campaign. Such software often allows you to schedule emails and send impactful and engaging follow-ups to increase conversation. Concurrently, you can see which recipients opened your emails in real-time without manually going through your outbound list.

There is nothing more annoying for customers than a multi-step process of opting out of a mailing list. It may sound unreasonable to make your "unsubscribe" button easily accessible for customers to use; having it there will help you optimize your email campaign.
3) Spreading Your Efforts To Multiple Distribution Channels

Extending your forces to multiple lead distribution channels sounds like a good idea. Yet without conducting proper research to get to know your audience better, your efforts can be futile. Although there's no denying that focusing on multiple distribution channels can undoubtedly benefit the pocket, it is not advisable to jump straight into it, especially if you are just starting in the affiliate marketing arena. 
The reason for that is that promoting too many services concurrently creates unnecessary fatigue for marketers and dilutes your efforts as an affiliate. So, although we could simply say, "leave it to more experienced publishers," we won't. Instead, we recommend you start slow with one lead distribution method to gain confidence before committing to multiple channels.
But when you decide to distribute leads into multiple channels for different buyers, Zero Parallel's ping tree system can help your lead distribution gain momentum, benefiting the publisher and the buyer. Unfortunately, most affiliate networks do not offer these systems in place, which limits the effectiveness of your lead distribution channels. 
4) Not Keeping Up With The Times
Although the digital marketing industry is full of free offers that promise instant results, many of these propositions are obsolete. Moreover, strategies that worked a few years ago have little to no impact on today's marketing environment. Hence, staying up to date with effective marketing strategies involves a bit more than just keeping an eye on industry trends.
It is natural not to trust just about every other new piece of technology that we see, but not investing in new tools for your lead distribution business can potentially hinder the process of growth for your company. 
SEO algorithms are constantly evolving, and to stay current in the industry, you must adapt and alter your practices to these changes. While it takes considerable time and effort to optimize your website and promotion content, optimizing your SEO strategy is crucial for your campaign to succeed. Some things to note about SEO optimization:
SEO is no longer about "outsmarting" search engines but rather working in tandem with these engines to provide information in the desired format from readers or online searchers. Working industry-specific keywords and phrases into your landing pages and blog will improve your rankings on search engines. This will drive more visibility and traffic to your website.

You must always maintain transparency with your audience. When you disclose things like using other people's creative materials, your platform gains authority and legitimacy in the eyes of your readers. Such disclosures will also keep you away from any legal issues that may arise.
5) Neglecting Website Optimizations
As a Zero Parallel affiliate, you have a lot on your plate, pretty much from the moment you apply for membership in our network. In affiliate marketing, you will need to perform campaign-specific tasks for every new marketing campaign that you launch. That's where the optimization of your marketing tools comes in.
Not optimizing your website to highlight the different industries and platforms you work with is a lost chance at creating more engagement with visitors of varying backgrounds. And with the abundance of articles and blog posts being shared online daily, your task of keeping up with such trends only grows its significance. 
The mistake of not using any kind of tracking tool is way too common for marketers of all calibers. Marketing as a whole is about optimizing your data, and what better way to optimize your data than by tracking it to see what marketing method works better than others. Furthermore, starting a marketing campaign without a clear understanding of your audience is an irresponsible start to your campaign.
Once you begin gathering data on visitors to your website, you will pinpoint your target audience, demographics, and interests, which will help you generate a persona on who your campaign should be directed to. 
Affiliate Marketing Strategies For Beginners
The main difference between standard e-commerce and affiliate marketing networks is that you don't need to create new solutions for every campaign when you are an affiliate. By joining an established network of affiliates, there is an abundance of tools ready for use, relatively lowering the costs of starting a campaign than traditional means of marketing and lead distribution. 
Here are some affiliate marketing strategies that will work well for both entry-level affiliates and experienced publishers.
Focus On Long-Term Solutions
Many new affiliates and publishers seem to have a common misconception that affiliate marketing is a quick way to get rich. In reality, it isn't unless you have years of experience, along with a team of professional marketers and advertisers working for you, and a well-thought-out strategy. 
Affiliate marketing is a long-term commitment, so working on strategies that focus on long-term gains is what any affiliate marketer should be focusing on. With a growing market, many publishers think that they know all the ins and outs of affiliate marketing. But we must not forget that the industry is constantly changing and evolving, so doing things differently from your competitors is the way to go about it. In all, short-term profit shouldn't be your main priority as an affiliate marketer.
Perhaps the last thing you want to do in building a long-term affiliate marketing strategy is relying on content or search engine traffic alone. Instead, you should focus on combining the marketing and social media tools that complement your business. 
Pick The Right Affiliates To Achieve Your Goals
Analyzing your customers, their likes and dislikes, interests, and habits is the first step in building a solid foundation for any solid digital marketing campaign. However, if done wrong, all of your efforts will fall flat when you cannot have unreliable partners. 
Luckily for members of a vast network of publishers, this is not an issue. Once you become an affiliate, you are free to select the people or companies you work with. So, first and foremost, advertising within an affiliate network is a good way of using your marketing budget effectively.

Likewise, promoting your brand and services through a network of hand-picked affiliates is undoubtedly a rewarding means of managing your advertising spendings. In addition, once your brand is being promoted by approved publishers, you can present your leads almost effortlessly.
Leverage Social Media And Mailing Lists
If you already have a website, you already have the most critical tool of lead generation. Publish informational, engaging content that will serve as a lead magnet. It can be anything from tips and tricks relevant to your niche, an industry guideline, case studies, or even white papers that highlight your business and services. 
Offer these pieces of content in exchange for email signups. This way, you are providing your visitors with valuable content, and in return, you are gaining their contact information or lead. 
Continue to utilize social media to create more visibility for your business. And while it's not a new tool in affiliate marketing, it is equally important to have a noticeable online presence. Here are some ways in which you can use social media to its full potential:
Leverage social media platforms by sharing snippets of content from your website. This will induce your prospects to follow the content back to your website, where you can create more opportunities for generating information regarding this social media lead.

Build up a sizable mailing list and send out industry-specific content with a link to your website. Then, with tracking software ever-so-available, you can track which email addresses clicked through to your website, which will tell you that this email recipient is interested in your product. This way, you can keep this individual on your radar for future conversion.

Guest posting is also an excellent way to tap into the audiences of your guest writers. With that, your website content is shared within another person's network, which automatically translates to more visibility and more clicks into your website.

More backlinks mean more clicks into your website, and tracking this traffic is essential. Once you gather enough data on potential leads, you will be able to segment your audience.

Segmenting your leads will help create better, personalized messages and subsequently make your leads and prospects feel noticed and appreciated by your business. While it may seem easier said than done, you will manage to push services more effectively, and your brand will become more recognizable with some time and practice.

Adding visuals to your emails can help quite a bit because images have better

engagement rates

than plain text. Likewise, the use of images naturally makes your emails mobile-friendly and easier to read on various platforms, including phones, tablets, and laptops.
If you don't have a website in place for your upcoming campaigns, don't worry. Zero Parallel provides affiliates with pre-built website solutions that are highly customizable and free to use once you become a part of our network.
Solve Problems Instead Of Trying To Make A Quick Buck
Promoting any product or service only for commissions is unethical and wrong. Of course, every affiliate wants to earn and earn big, but becoming an affiliate rarely means that you will start earning a lot straight away.
Before you delve into affiliate marketing, do some market research and competitor analysis, to understand how to make your campaign stand out. For example, you will notice that many publishers oversaturate their websites with banners and posts with links to advertise themselves.
The budget of your marketing campaign won't always stay the same. But for marketers who understand how uneven the market is, it will be easy to adapt to the new conditions and stay ahead of the competition.
Affiliate marketing itself is pretty cost-efficient, so why not invest in a better user experience? After all, building trust between you as a publisher and your potential clients will benefit both parties.
Utilizing Benefits Of Affiliate Marketing To Their Full Capacity
Essentially, every business needs to grow, and unwillingness to adopt new technology into your marketing campaign can lead to its quick demise. This is especially true when we talk about driving traffic and leads as the primary source of revenue.
This can be anything from services that enhance the experience for your potential customers to tools that help you manage the leads and prospects you already have. In addition, being a part of an affiliate network opens a lot of opportunities for publishers and buyers. Here are some ways you can benefit from partnering with Zero Parallel:
Professional assistance and technical support:

Regardless of how complex the issue is, you can always rely on the help of our experts to solve your problem.

Open Market: Forget about the contact database and gain exclusive access to a state-of-the-art lead management system that turns handling your leads into a trivial task.
If you don't want to spend a fortune on essential tools such as Lead Management Systems, Zero Parallel's Open Market offers free access to our tracking and lead distribution tools for all affiliates that enroll in our affiliate network.
By opting for Open Market, you will be assigned your dedicated account manager to convey an onboarding process and help you set up all the tools that the network has to offer.
The Lite Plan

supports up to 30 active marketing campaigns simultaneously, which should be more than enough for beginning marketers. If that doesn't sound impressive, you can always opt for the Premium package that offers support to an unlimited number of ongoing campaigns.

Zero Parallel's marketplace:

You can opt for extra functionality if your business requires additional features and custom API integrations.